Conveniently located in San Jose, Dolce Hayes Mansion is a stunning property that many of our clients have chosen for their weddings. With so many beautiful spots for portraits, multiple locations for events, and a flexible catering policy, this venue has been a favorite amongst our client base for years.
In this venue spotlight, we discuss many of the exciting features this venue has to offer that make it so popular as a wedding venue. We go in depth on pricing, use of different spaces, and various perks the property has to offer that make it so special.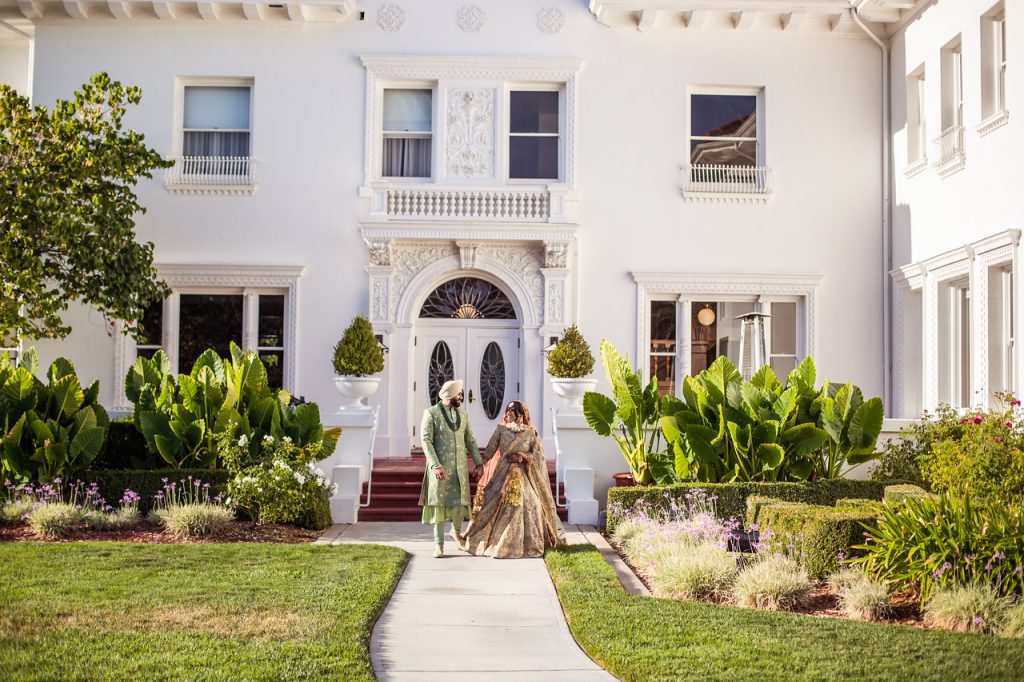 LOCATION
Dolce Hayes Mansion is located in San Jose. This makes it a convenient venue for clients and guests living in the Silicon Valley, especially the South Bay Area. For out-of-town guests, the venue is a short 20 minute drive from the San Jose International airport, so they can get from traveling to relaxing in under an hour.
ROOM BLOCKS
Hayes Mansion is a venue we frequently recommend to our clients, because it's a property that has the "wow factor" when you walk on to it, while still not being the most expensive. Dolce Hayes boasts grandeur that is comparable to a Fairmont or comparable venue, but is a more favorable option cost-wise.
Upon writing, the room rates for wedding blocks range between $120 to $170 per night, a very reasonable rate relative to other Bay Area hotels. Beyond the pricing advantage, the number of guests that can be accommodated within the room blocks Hayes can provide is a major draw. The hotel boasts a huge property, so depending on the guest count, it is very possible to have all guests staying there for the whole weekend. Doing so creates luxury escape feeling for a wedding weekend while staying within a downtown area.
OUTDOOR SPACES
Hayes mansion has many available event spaces – some within main mansion, and others around the property. There are also outdoor spaces that our clients love to make full use of, such as the Grand Lawn.
The Grand Lawn area, when used for an outdoor Sangeet, can be completely transformed for the occasion. Colorful linens for table decor and floor seating pop against the grass and the white mansion. Clients can also rent out a dance floor with a customized pattern to put in the middle of the grass to create the dance floor.
Our clients have also used the lawn area for a ceremony with a tent setup. With waterproof sheets and seating cushions, the area was easily transformed for an Anand Karaj – a Sikh wedding ceremony – for one of our clients. The decor for this particular wedding included beautiful hanging floral chandeliers from the ceiling of the tent.
The outdoor spaces are also a popular choice for cocktail hour. The lawn area lends itself beautifully to use as a lounge area with comfortable seating, or to lawn games for a little extra entertainment. Our clients often use the patio area on the side for a live band, and one client even rented a fountain to place there.
INDOOR BALLROOM
In our experience, the Dolce Hayes team has been very flexible with setup windows. In the past, they have allowed for decorators to work on multi-day installs if the venue doesn't have other weddings scheduled. This longer timeframe has allowed us to execute full ballroom transformations with our clients – making use of carpeting installs, floor-to-ceiling wall coverings, and more.
As for dinner service within the ballroom for reception events, the venue can provide catering in-house. However, many of our clients, including our South Asian couples, love Dolce Hayes because they are very flexible when it comes to clients working with outside caterers. This allows them to opt for an ethnic caterer of their choice.
Dolce Hayes also has an after party location for after the reception ends. Their underground bar can accommodate 20-30 of the couple's best friends to party from midnight until 2am. The venue can cater an array of high-quality midnight snacks, including popcorn, chicken tenders, tomato soup, and grilled cheese.
PICTURE LOCATIONS
Dolce Hayes has beautiful landscaping all around the property that provides an abundance of photoshoot locations. The hotel has beautiful photo spots for first look portraits, couple portraits, and family portraits after the ceremony.
We've also learned over the years that having a water feature available for some portraits is important to some of our clients. Because of this, Dolce Hayes' pool has proven to be a deciding factor for some of our past clients!
PERKS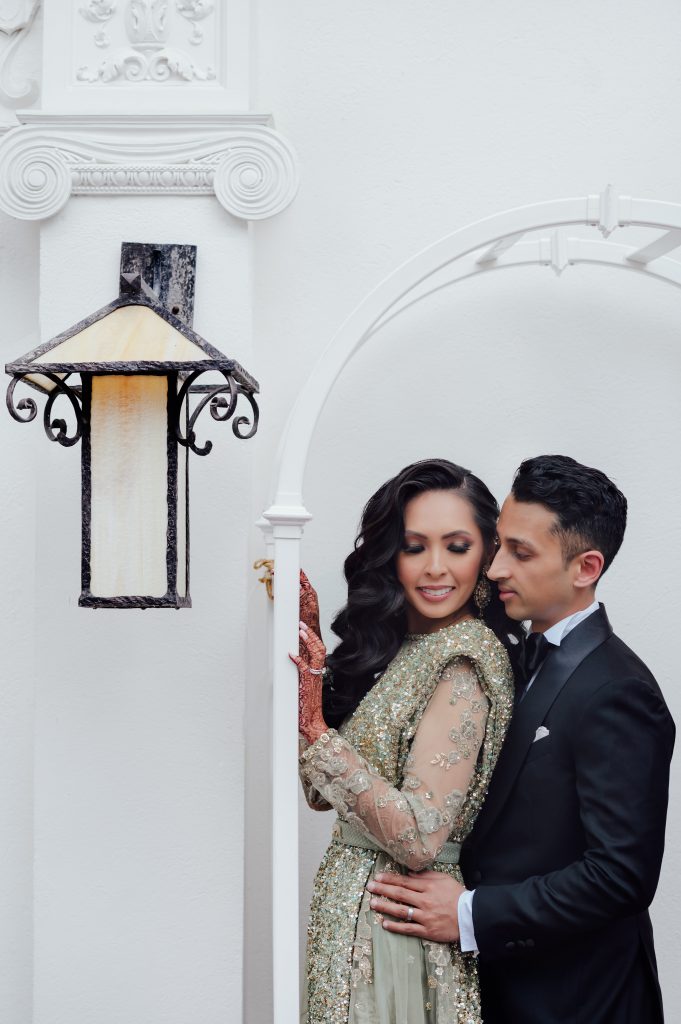 Previously a private property, Dolce Hayes Mansion is now a part of the Curio Collection by Hilton. This change of ownership has allowed Hayes Mansion to maintain the same quality of service, but opens up the option for clients to use their Hilton membership and other benefits associated with the chain.
PLANNING EXPERTISE
Of course, when working with Behl Events to plan your event, there is the added benefit of our extensive experience with the venue. Our team has worked at this location many times, so we know and get along with the team. We enjoy working with them, and get special benefits for doing so – especially when it comes to planning a multi-day event as many of our clients do!